Barco Curved Claw Hammer w/Wood Handle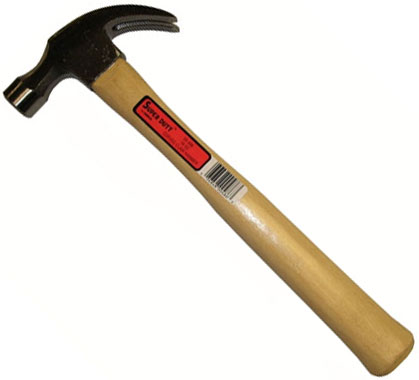 USE FOR: Hammering nails and stuff, of course! - Suitable for both home and professional haunted houses. This professional-quality Barco Curved Claw Hammer features a head forged from high-quality carbon steel and heat treated to the proper hardness for optimum strength and durability. Its carefully beveled face provides proper striking angle which is chamfered to help prevent chipping. This curved claw hammer has a strong, durable handle made of carefully finished select hickory. Warrantied against manufacturing defects.
SPECIFICATIONS:
• Overall Length: 13 1/8"
VIEW IN OUR STORE