Wooster Super/Fab® 3/8" NAP Roller Cover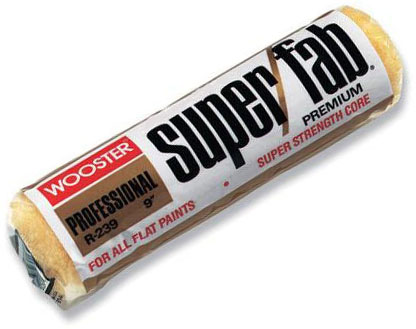 USE FOR: Painting your haunted house. - Suitable for both home and professional haunts. Grab your favorite shade of black, red, orange, etc. and paint until your project is the perfect shade of scary. Roller frames sold separately. Super / Fab rollers have remained the best-selling professional cover for more than 40 years. They provide high paint capacity, complete coverage and mat resistance for smoother results with all flat to satin paints, stains and waterproofing treatments.
SPECIFICATIONS:
• Sizes: 4", 9", 18"
VIEW IN OUR STORE